Bingo
Some people like to dance, some play cards, some read, and others LOVE their BINGO! From regular games to cover-alls, each of our centers always has a daily session of BINGO.
Beauty Time
Everyone likes to be pampered and look good… our clients are no exception. Getting their nails filed and polished makes our ladies (and some guys, too) feel really special!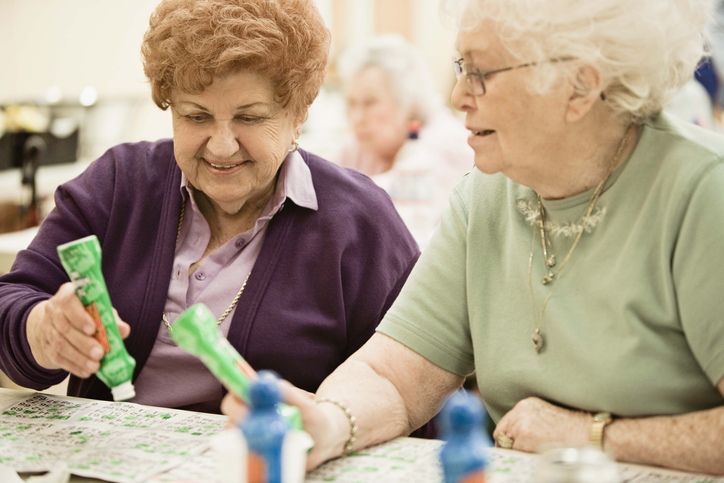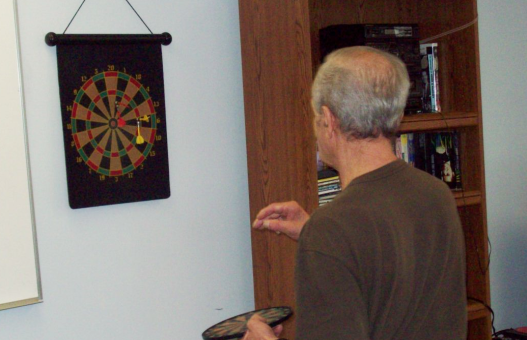 Tournaments
We try to make all of our activities exciting and fun for all of the clients. Although these activities are enjoyed several times each week, to keep things "special", we hold occasional tournaments for ring-toss, bowling, golf putting, and magnetic darts.
Regardless of their challenges, everyone who wants to play gets to participate. Our program aides help those folks that might be a bit unsteady or unsure of themselves. For those who just want to watch, we encourage them to become cheerleaders!
Senior Prom & Dances
We bring back old memories and create new ones with a real "Senior" Prom held at each site. Everyone gets dressed in their finest party clothes for dancing, refreshments, festive atmosphere and even the crowning of a "King" and "Queen".
This has been a highlight event for many of our guests. In fact, many of our guests make a special effort to come into our center especially for this occasion, even if they aren't usually scheduled to attend that particular weekday.
People are encouraged to participate as much as physically possible, from "struttin' their stuff" on the dance floor to clapping along with the beat. Our Valentine's Day Dance, the "Bunny Hop", or any of our other frequent dance celebrations bring a smile to everyone's face!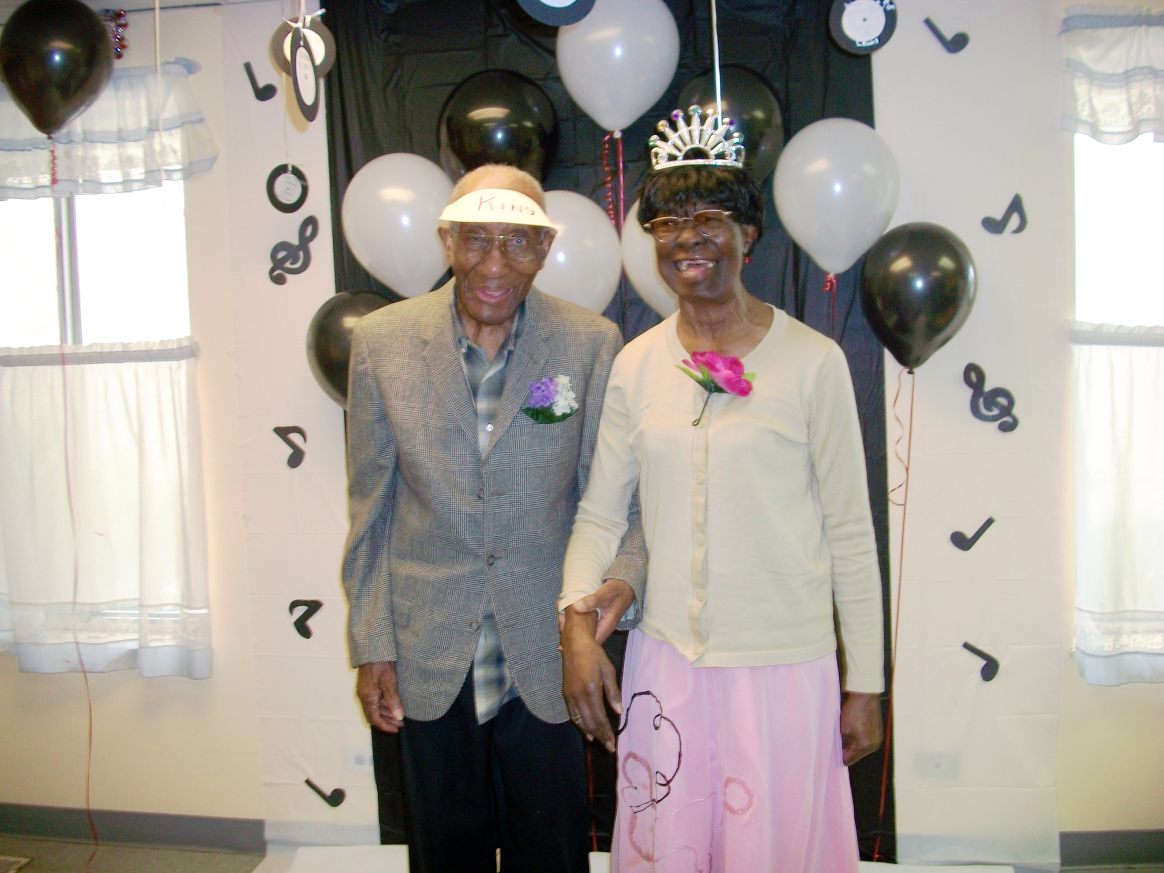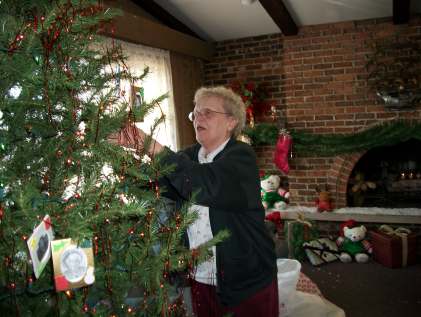 Holidays & Parties
Our guests love the activities that are associated with holidays and other special occasions — from Mardi Gras, the 4th of July "Red White & Blue" Day, Hawaii Day, Halloween, Christmas and everything in between.
Besides special arts and crafts projects that are theme oriented, we have special parties, snacks, and celebrations that are specifically focused around each occasion.
All guests are encouraged to participate as much as possible. Whether it's creating corsages for Mother's Day, making shamrock-shaped sandwiches for St. Patrick's Day, waving a flag for the 4th of July, playing the part of an Indian/Pilgrim for Thanksgiving or helping decorate the Christmas tree, fun, entertainment, and camaraderie are always stressed.
"Helping Hands"
Making someone feel needed, while also keeping basic skills intact, is our primary goal here. Many of our clients realize that they are slowly losing their memory and/or independence. Therefore, being able to fold towels or helping to prepare a snack gives our guests a feeling of self-worth and reassurance that they are still capable and competent.
Sports Time
Television is normally kept to a minimum — we believe that's something best done at home. However, when there is a special sporting event on TV, many of our guests appreciate viewing the action. We try to cater to all interests and encourage discussion, reminiscing, and good, ol' fashioned fun!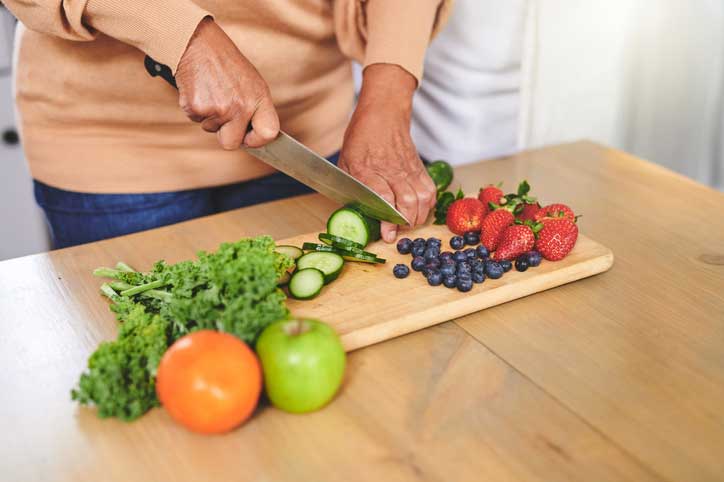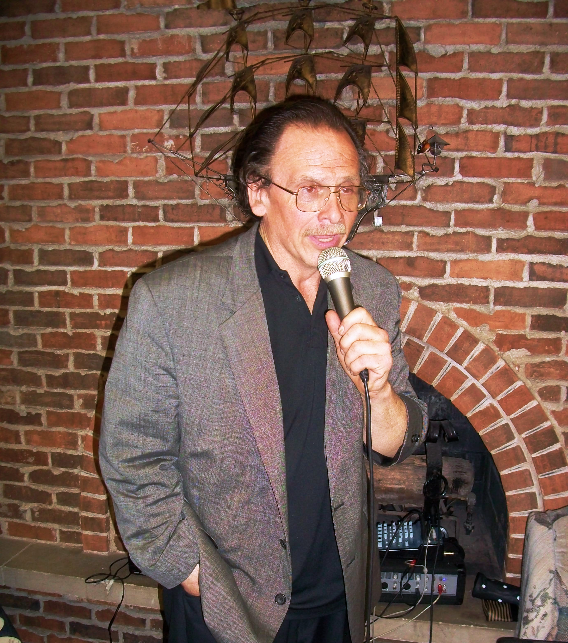 Guest Entertainment
Throughout the years, we have been entertained by exotic Tahitian dancers, a 12 year old girl playing her harp, a student of modern dance, a jazz ensemble, various accordion players, a few Girl Scout troops, several church choral groups, an aspiring teenage comedian, a number of singers, the "Red Hat" ladies, and several other gifted volunteers who enjoy giving of their time and talents for the benefit of our seniors.
It makes all of our clients feel a little more special knowing that others are thinking about them and are willing to take time out of their day to entertain them.
Arts & Crafts
Several of our guests enjoy the creative aspects of Arts & Crafts. Besides working on special projects that coordinate with holidays, we try to keep our clients (male and female) engaged with quick, one-session items like painting, clay modeling, necklace beading, building wood models, etc.
Since many of our guests have dementia and/or arthritis, bringing finished projects such as these home to their families gives them a great sense of accomplishment and pride.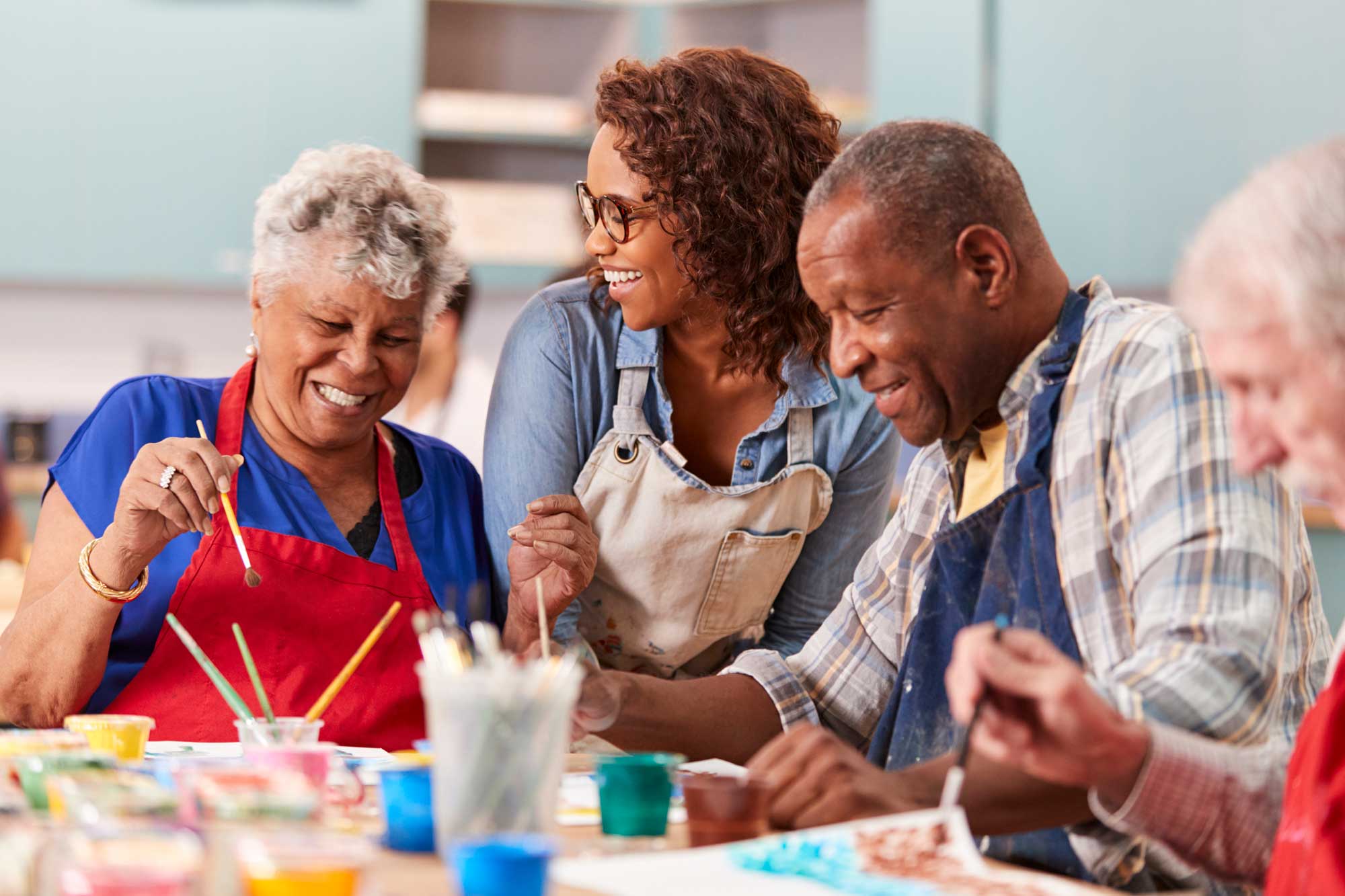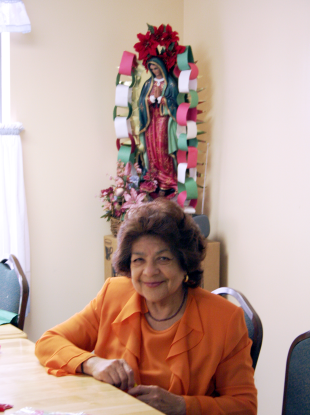 Cultural Diversity
We always want our clients to feel comfortable at our centers and to enjoy the time they spend with us each day. Being able to offer different cultural experiences for our guests enhances their sense of belonging and feeling "welcome."
For instance, several of our Hispanic guests and staff enjoy participating in "Spanish Club" where they engage in activities such as Spanish Bingo, praying the Rosary in Spanish, and devotion to Our Lady of Guadalupe.
Involvement in these activities, however, is open to ANYONE who wants to join in! Through the years, a variety of nationalities have been represented: Polish, Vietnamese, Italian, Lithuanian, etc.
We feel, "The More… the Merrier!"